MOVIE REVIEW : POORNA 🎥
Harini ika nak buat movie review since, apa salahnya share dengan korang. Sebab lately ni ika suka gila tengok movie. Semalam, ika tengok this movie dekat C215, Astro. Mula mula ingatkan Poorna ni macam movie yang biasa tengok. Tapi, bila dia kata based on true story.
Terus mata dari mengantuk jadi segar.
POORNA STORY: Based on the true story of a 13 years old Adivasi from Telangana who became the youngest girl in history to climb Mount Everest.
YEAR RELEASE: MARCH 31, 2017
GENRE: BIOGRAPHY
1H 40 MIN
CAST: ADITI INAMDAR, HEEBA SHAH, RAHUL BOSE, MANOJ KUMAR
DIRECTOR&PRODUCER: RAHUL BOSE
.MY REVIEW.
Honestly speaking, selain Neerja. Poorna pun satu movie yang tak rugi untuk kita tengok. Just tengok sebagai satu inspirasi. Seorang budak perempuan yang hidup dia macam ada persimpangan. Memang trend org India, budak kecik pun dikahwinkannya. So, nak dijadikan cerita, sepupu Poorna ni dikahwinkan gara gara dieorang dua plan nak larikan diri dari rumah sebab nak ke sekolah yang lebih baik dari sekolah yang dieorang dua sekolah sekarang.
Selain pengajian percuma, ada makanan sedap sedap dekat sekolah tu. So, atas sebab tu jugak dia dengan sepupu dia nak larikan diri.
Paling menyirap dengan watak sbapak sedara Poorna. Kerja nak kahwinkan orang je sebab dah tak boleh nak bela anak. Dia hasut jugak bapak Poorna suruh kahwinkan Poorna. Viadap. Haha.
Character yang paling berjaya of course dari Aditi. Dia buat kita leka dengan peranan dia dalam cerita ni. And dalam masa yang sama, dia buat kita nak tahu lebih lebih lagi.
Tapi, bapak Poorna ni hantar jugak Poorna ni ke sekolah yang di nak tu. And dekat situ, dia mula berjinak jinak dengan aktiviti mendaki bukit. So, dari situ la, bakat mendaki dia mula terserlah sampaikan ada yang offer dia dan kawan dia Anand untuk panjat Gunung Everest. Dan, hanya mereka dua saja yang terpilih sebab bakat semula jadi yang ada dalam diri dieorang.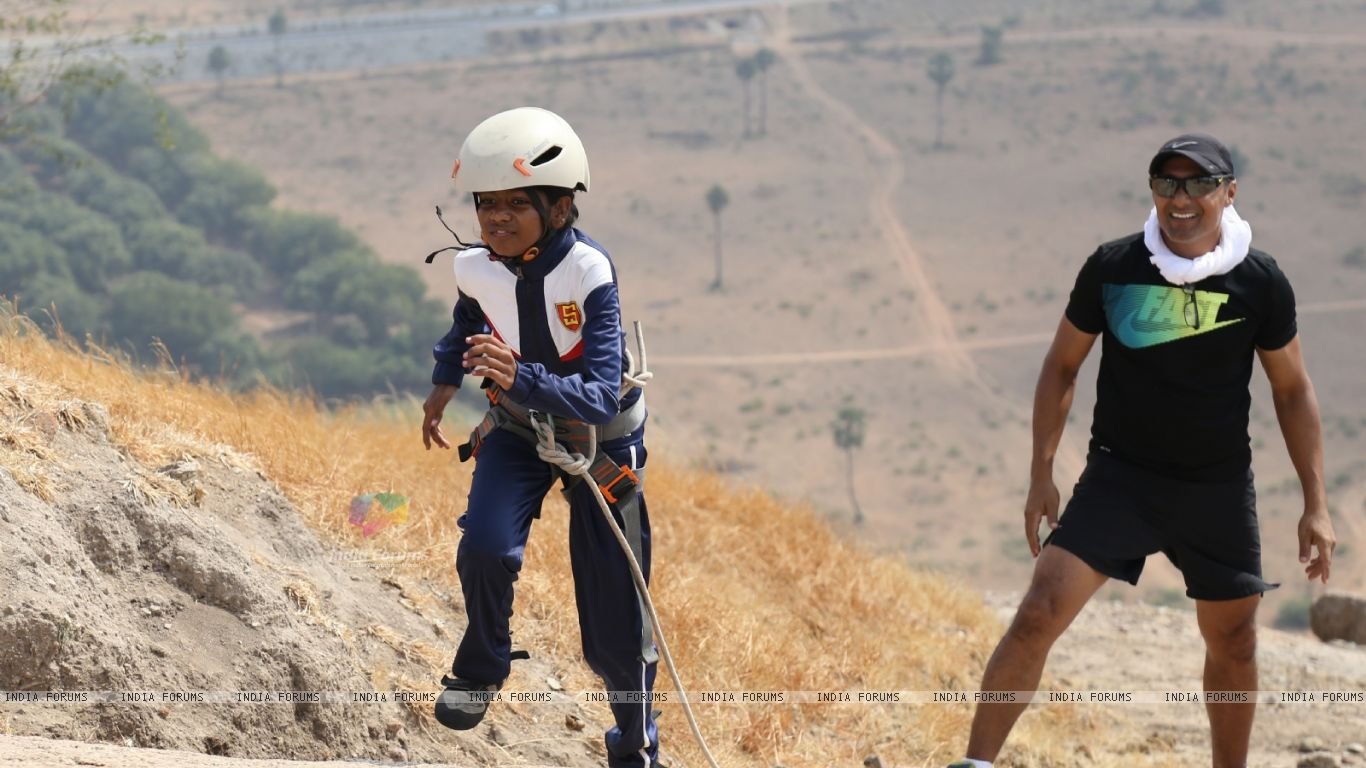 Ada konflik dalam cerita ni bila last min Poorna batalkan niat dia nak daki Gunung Ev
erest. Atas sebab apa? Kena tengok la movie ni. And dia tukar fikirkan ke tak lepas tu pun kena la tengok movie ni.
Boleh rasa kegigihan Poorna nak ubah nasib diri dia. Nak elak dari kena kahwin muda macam orang lain. Ada semangat yang tinggi untuk capai impian dia.
Dari seorang gadis miskin yang biasa jadi seorang yang luar biasa.
Ika recommended movie ni. Kalau nak dirate pakai star, ika akan bagi:
Special recommend ntuk yang berminat jenis genre biography camni.
Kalau ika kena daki gunung Everest yang sejuk tu agaknya entah macam mana. Selsema sikit pun, hidung merah semacam. Aha, jenis tak cekal kalau bab bab sejuk ni. Gagal serta merta. Haha