Today, nak buat satu movie review lagi. Sebab hujung minggu waktu berehat. So layan movie. Kalini, ika saja nak review movie dari China. Which is, jarang jarang ika tengok. And kalau layan pun cerita kungfu and Jackie Chan.
But, this movie yang ika nak review is maigad. Super duper cute eva. Haha.
Ika belanja 2 poster cute for this movie. Sumber pakcik google. Ika tengok this movie dekat website. Korang boleh google tajuk cerita ni.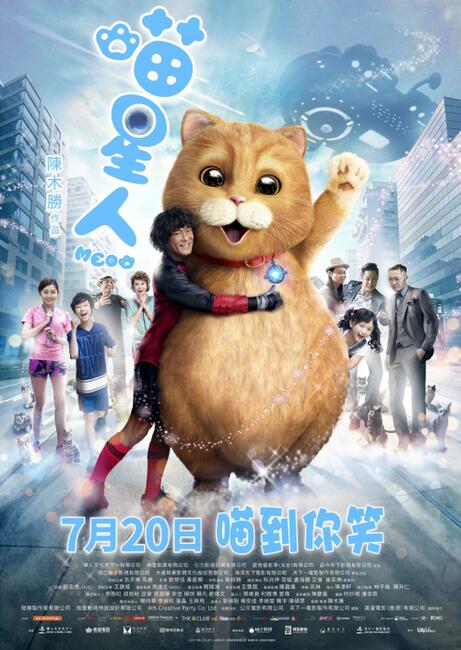 Sinopsis: An alien lifeform from faraway planet has been residing on Earth for thousand of years. They transform themselves into cats and populate every area of globe. Their inteligence and adorability have led to them being treated as kings and queens by their human minions. XiXili is the latest visitor from their home planet. Planet Meow. He is an adorable oversized cat like being that has come to invade Earth and ensure his planer's survival. His plans get derailed upon his arrival on Earth when a family in Hong Kong takes him in as their pet.
GENRE: COMEDY, FAMILY & FANTASY
COUNTRY: HONG KONG
YEAR: 2017
LANGUAGE: CANTONESE
CAST: Louis Koo, Ma Li, Jessica Lui, AndyWong
MY REVIEW
For me, personally. Ni macam kategori ala ala movie CJ7. Beza yang ketara is haiwan la. Dah nama meow, mestilah kucing. Haha. Mula mula ika punya expectation is very low towards this movie. Ika rasa macam ni mesti cerita merapu dan akan bikin ika mengamuk sebab buang masa spent almost berjam nak tengok this movie.
Of course, ika salah sikit. Ika suka dengan character dari XiXili. Sebab dia sebenarnya kucing sado lagi sasa dari planet dia. Dengan bulu warna biru, mata biru. Macam hensem gila la for kucing. HAHA. tapi bila dia turun bumi. Dia terus jadi kucing gemok gedempol. Ika macam tengok watak dia je terus keluar emoji love love dekat mata tu.
Kalau nak ikutkan, memang tak logik la ada kucing yang terlalu oversized macam dalam cerita ni. Dah macam maskot pun ya. Tapi, cam who cares. As long as dia comel for me. Okay je haha.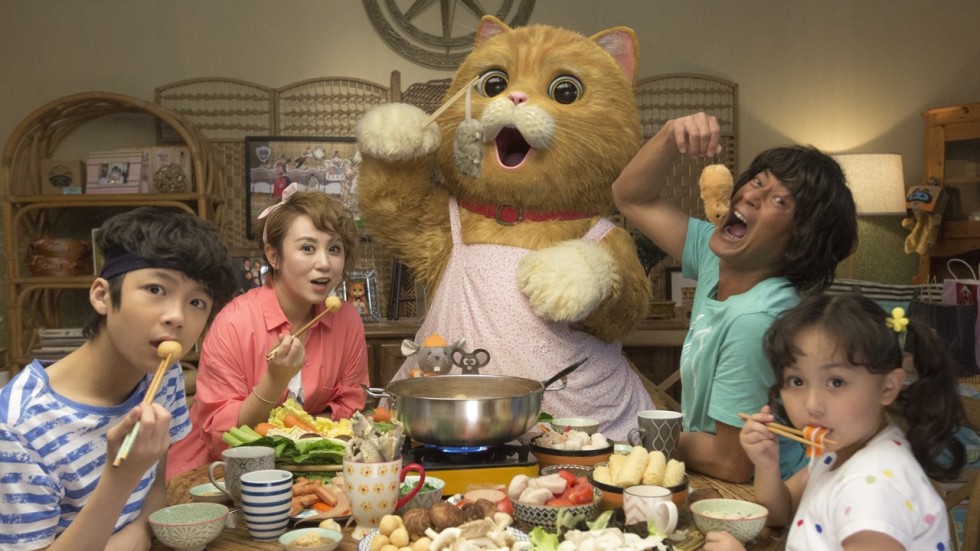 Tapi when it comes to, what is actually morale value yg kita akan dapat dengan cerita ni is beauty of family. Sebab XiXili ni atau nama asal dia Pudding macam ada bad thinking pasal human. Mission dia nak pecah belahkan family yang bela dia tu.
Character dari every single family tu pun menyerlah. And cerita ni actually kelakar la kalau siapa yang jenis mudah terhibur macam sis. Boleh tengok cam mana dia punya gedik mengada.
Boleh tengok macam macam cara yang dia guna untuk pecah belahkan family ni. Geram sangat sebab comel. Siap ada dialog monolog dalaman lagi. Si Xixili ni suka cakap dalam hati. Haha.
Kalau nak tahu rupa asal XiXili ni macam mana? Apa yang dia buat utk kacau family ni? Apa yang dia makan? Oversized mcm manakah dia? Korang kena la tengok Meow.
Kalau nak jadikan cerita ni as a cerita hujung minggu utk family, ika recommend la. Sekadar memenuhi masa lapang. Of course, ada a lot of movie yang jenis fantasy yang much more better than Meow. Tapi good job la sebab come out with this Meow Movie. So adorable. Like so cute eva.